1)Instruction for Modular flat packed containers:
Flat packed container is one kind of classic element of modular building. It gets more and more popular in the past several years due to its inherent style, wide availability, fast speed of construction, and relatively low expense. And flat pack building such as flat pack container house is more eco-friendly than the traditional building.

The container buildings are sturdy and durable. Their steel profiles are galvanized and painted, that makes the lifespan last more than 30 years against bad natural conditions such humid and rainy. Of course, different grades of insulation are suitable for widely geographical conditions and areas. So more and more flat pack containers for sale to meet the increasing market demand nowadays.
2)Flat pack container size instroduction:


Container house size chart

Size

External Dimensions

Internal Dimensions

Weight

Length

Width

Height

Length

Width

Height

8'X8'

2435mm

2435mm

2896mm

2235mm

2235mm

2625mm

950kg

10'X8'

3025mm

2435mm

2896mm

2825mm

2235mm

2625mm

1150kg

16'X8'

4885mm

2435mm

2896mm

4685mm

2235mm

2625mm

1350kg

20'X8'
Standard

6055mm

2435mm

2896mm

5855mm

2235mm

2625mm

1800kg

24'X8'

7200mm

2435mm

2896mm

7000mm

2235mm

2625mm

2300kg

30'X8'

9000mm

2435mm

2896mm

8800mm

2235mm

2625mm

2450kg

20'X10'

6055mm

3000mm

2896mm

5855mm

2800mm

2625mm

2380kg

Remark:Also available external height of 3300mm.Individual packing height:648mm.
3)Case Reference
- Container Bathroom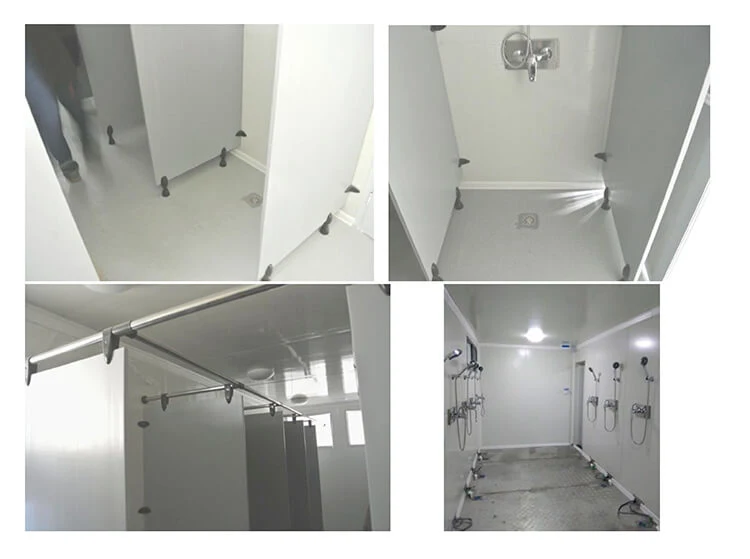 -
- Container Toilet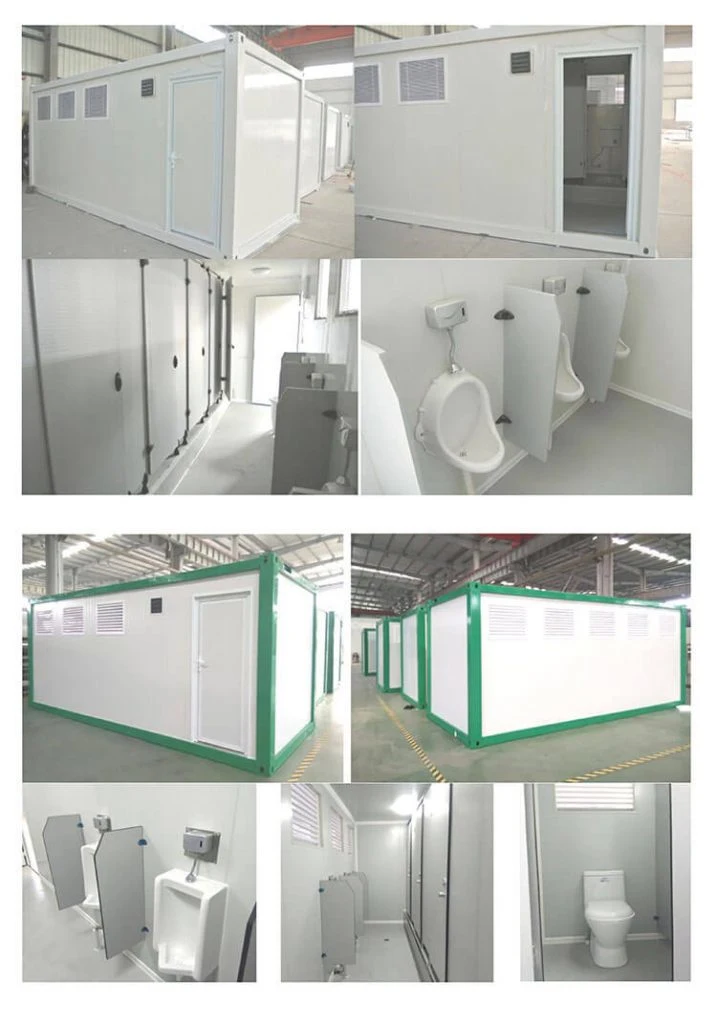 -
- Container Office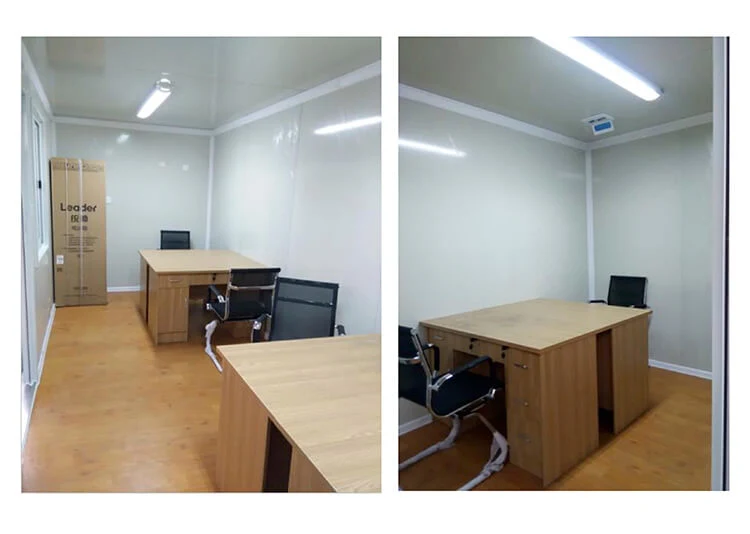 4)Material list reference:

Here we have one list of material for your reference.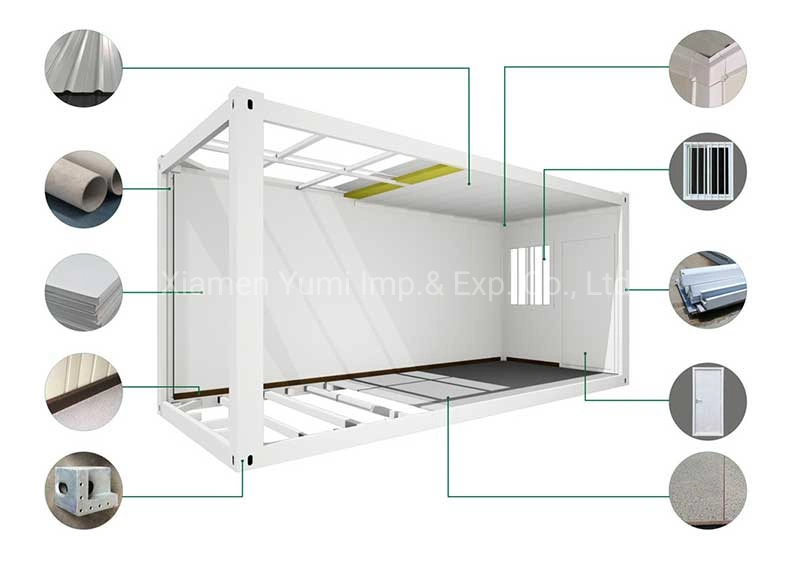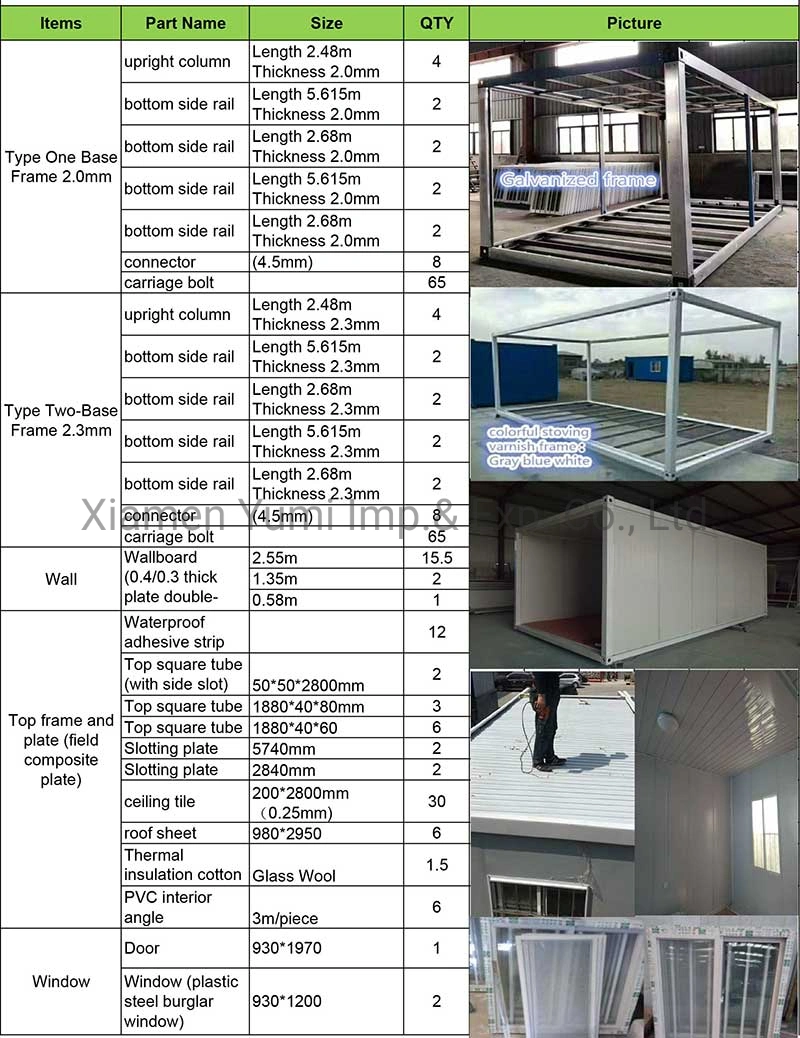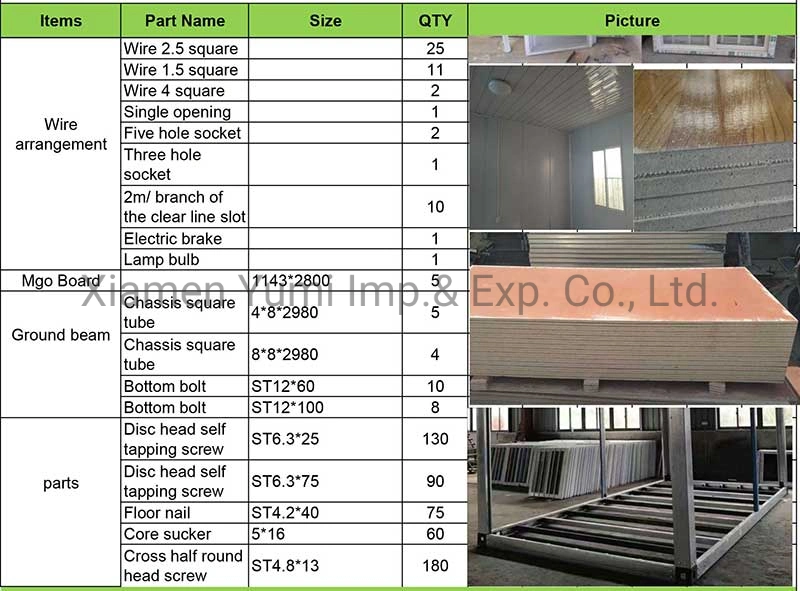 5)Product advantages:
1. Convenient transportation, especially suitable for units that often change construction sites;

2. Strong and durable, all made of steel, with strong seismic and deformation resistance;

3.The sealing function is good, and the strict manufacturing technology makes the mobile room have good water tightness;

4.Easy to disassemble and assemble, excellent function, no disorder and firm, good shock-proof function, waterproof, fire-proof and anticorrosive, light weight.

6)Product application:
The flat packed container houses are widely used for the following area:
-Temporary office on site;
-refuges;
-Commercial buildings such as coffee shops, newsstands, etc.;
-Modern civil building/house.
7)Packing&Loading details: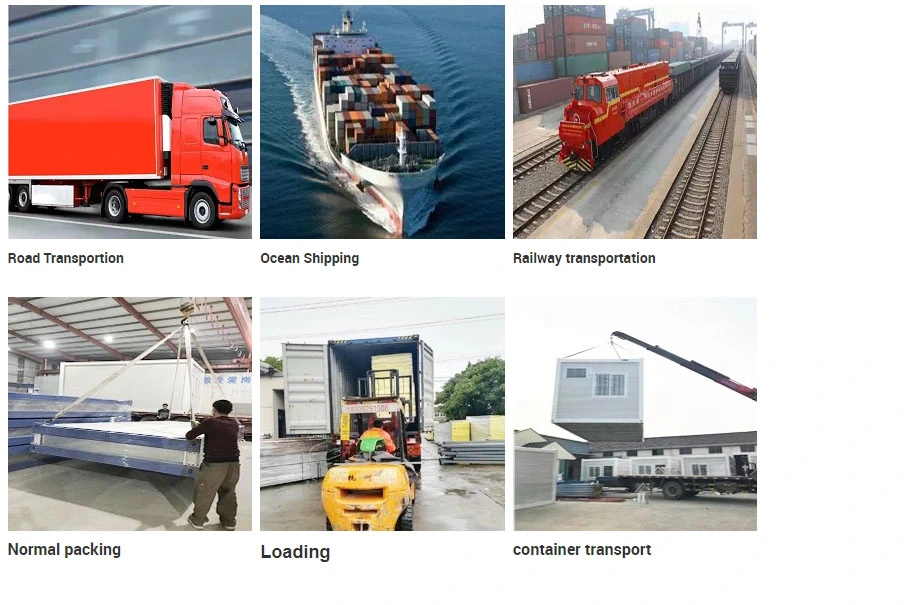 8)Service&Support:

Xiamen Yumi Imp. &Exp. Co., Ltd. Is one combination of industry and trade company, and very professional with steel structure products in China. Because of good quality and service, competitive price, our products are sold worldwide, such as America, South America, Europe, Southeast Asia, Africa etc.

1)Professional sales team,One-to-one service;
2)Combination of industry and trade company,to ensure the service and price;
3)Experienced engineer team to offer professional technology service;
4)Intimate after-sales service.

Experienced technology suport, competitive price, professional service, we are here to help you go on with your project smoothly.