Customized Pre Fab Accommodation Container House Low Cost Workers Living Dormitory
The detachable container houses are widely used in remote locations as temporary staff housing.
The standard size of the assembly unit is 20 feet. It can be assembled by four workers in two hours, which is very convenient for transportation. You can also add extra capacity for larger areas as needed, and you can easily change the camp with these devices.
Characters:
1. Reliable structure. The light steel flexible structural system is safe and reliable and meets the requirements of structure-building design specifications.
2. Beautifully decorated. The prefab sandwich panel T-type house is beautiful and spacious with bright color. The decorative effect can be customized.
3. Flexible layout. The doors and windows of the prefab house can be installed in any position, and the indoor partition can be set in any lateral axis.
4. Long service life. The light steel structure is treated with anti-corrosion paint, and the normal service life can reach more than 15 years.
5. Environmental protection. The design of the prefab house is reasonable, easy to assemble and disassemble, and can be recycled many times. No construction waste will be generated. The average annual cost of use is much lower than that of similar houses built by other materials.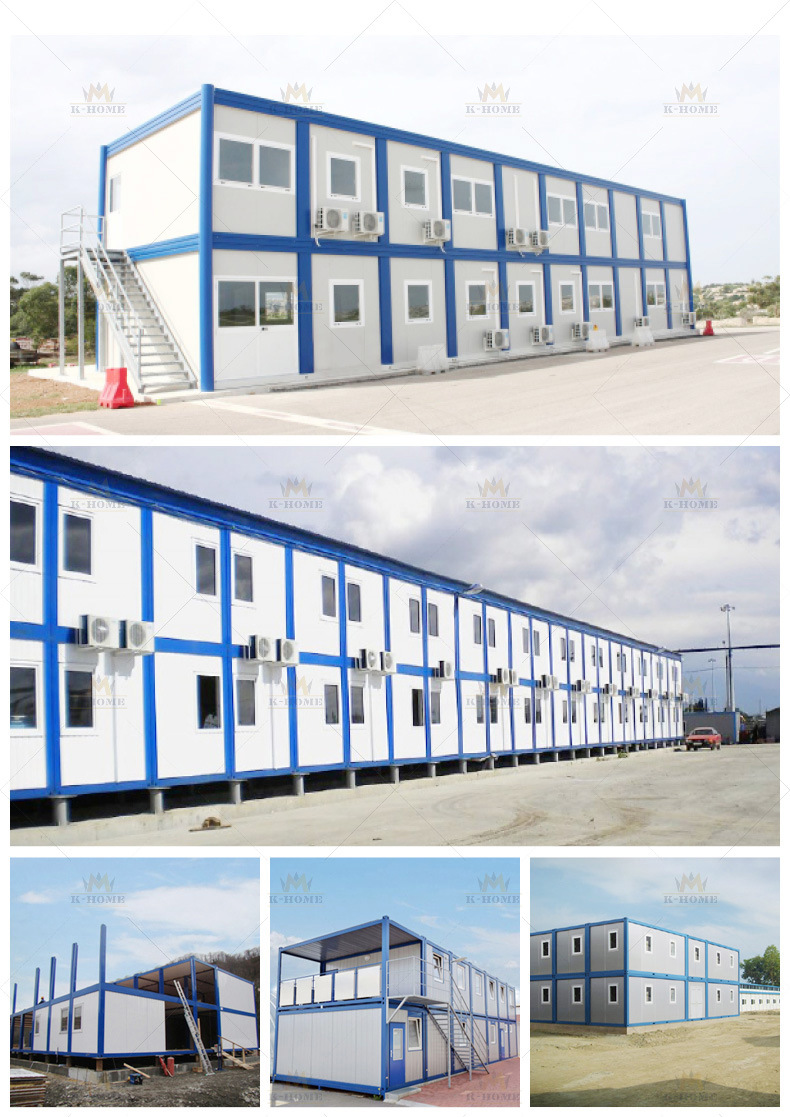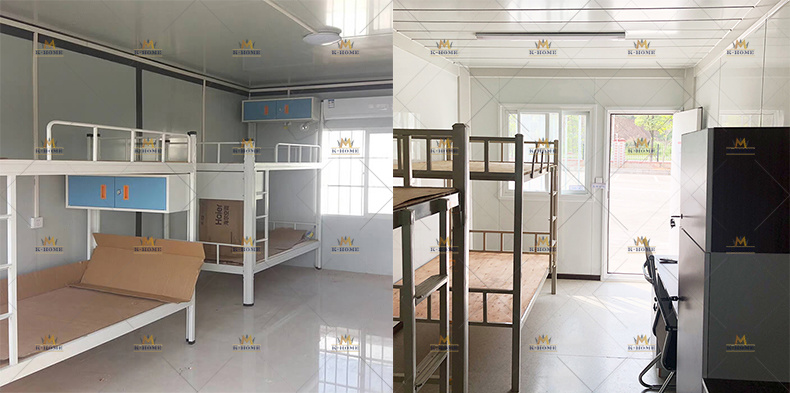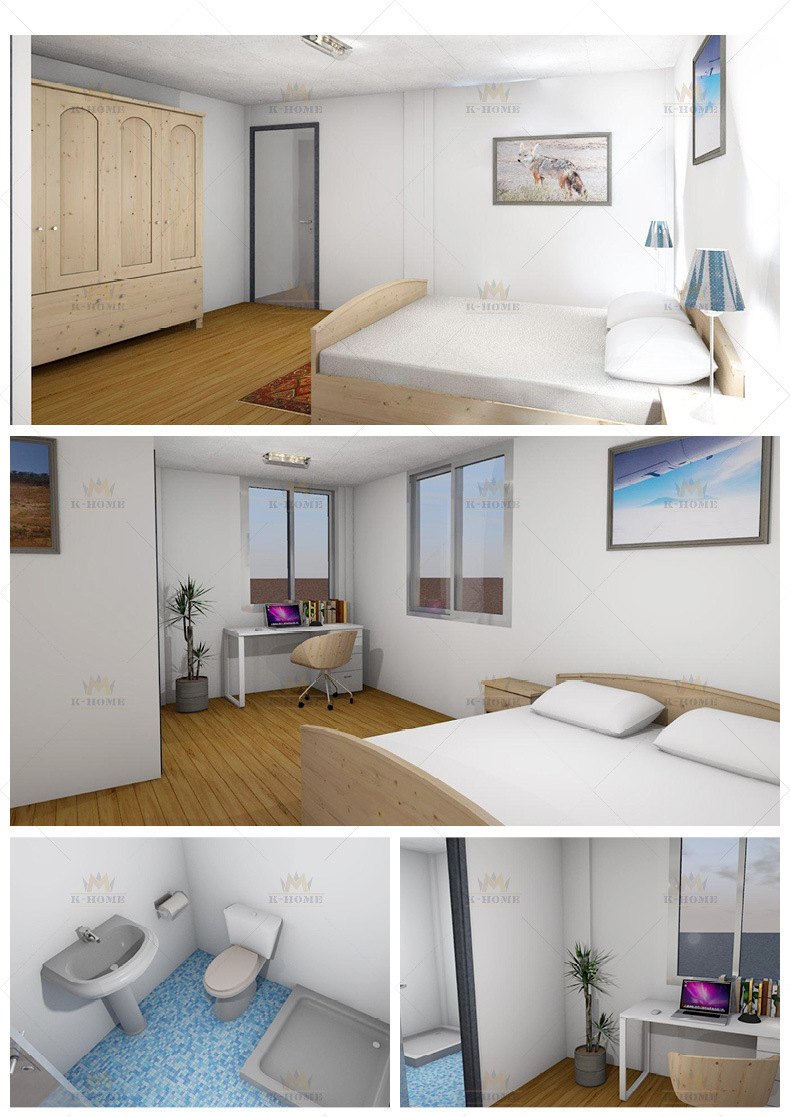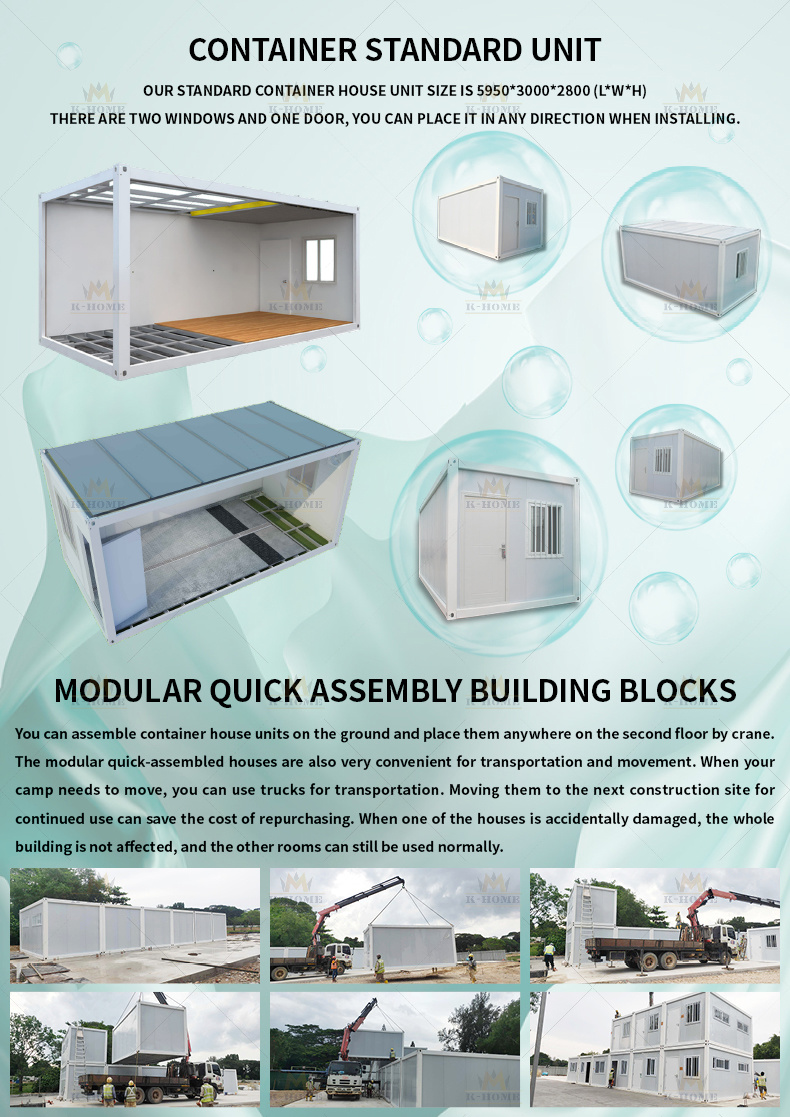 Main Steel Structure
Item

Specification

Part 1

Roof System

i.

Steel frame

Steel frame is Q235 galvanized fitting;

ii.

Roof insulation

Ceiling is white color steel pre-coated 0.4mm outside strong steel sheet;
With 50mm rock wool insulation material;

iii.

Roof ceiling

Ceiling is shaped steel plate with different pattern

Part 2

Floor System

i.

Steel frame

3mm Galvanized Steel for main structure + 1.5mm square tube for secondary beam

ii.

Floor

18mm MGO board + PVC leather floor

Part 3

Column System

i

Column

2.3 mm Shaped Galvanized Steel

Part 4

Sandwich Wall System

i

Wall Panel

50mm EPS Foam Sandwich Panel ;
Outside color is light silver gray (0.35mm thickness steel );
Inside is white color steel (0.35mm thickness steel ).

Part 5

Door & window system

i.

Door

Material: Steel door
Size: 2000*980mm(H*W)

ii.

Window

Material: Aluminum alloy steel double hollow glass sliding window (including screens)
Size:1200*1000mm(H*W)

Part 6

Electric system

i.

Electric system

Includes ordinary LED light, A-SW double sockets 2set, A-SW air-switch 2 set,
Electrical box with safety protection device connecting cable for connecting;

Part 7

Accessories

Electric wire; sealant; wiring tube; screws and other accessories.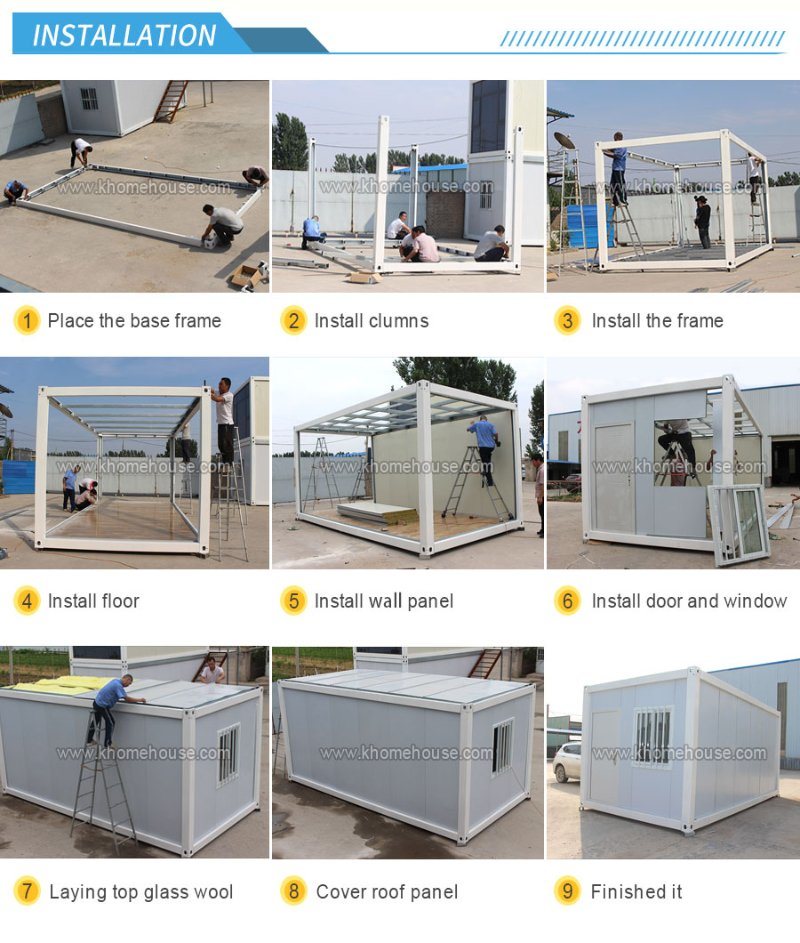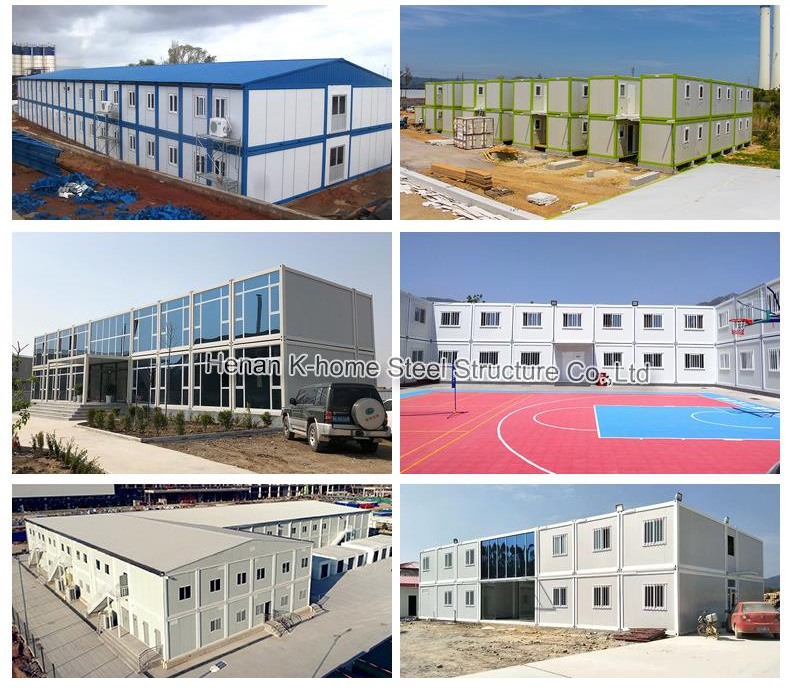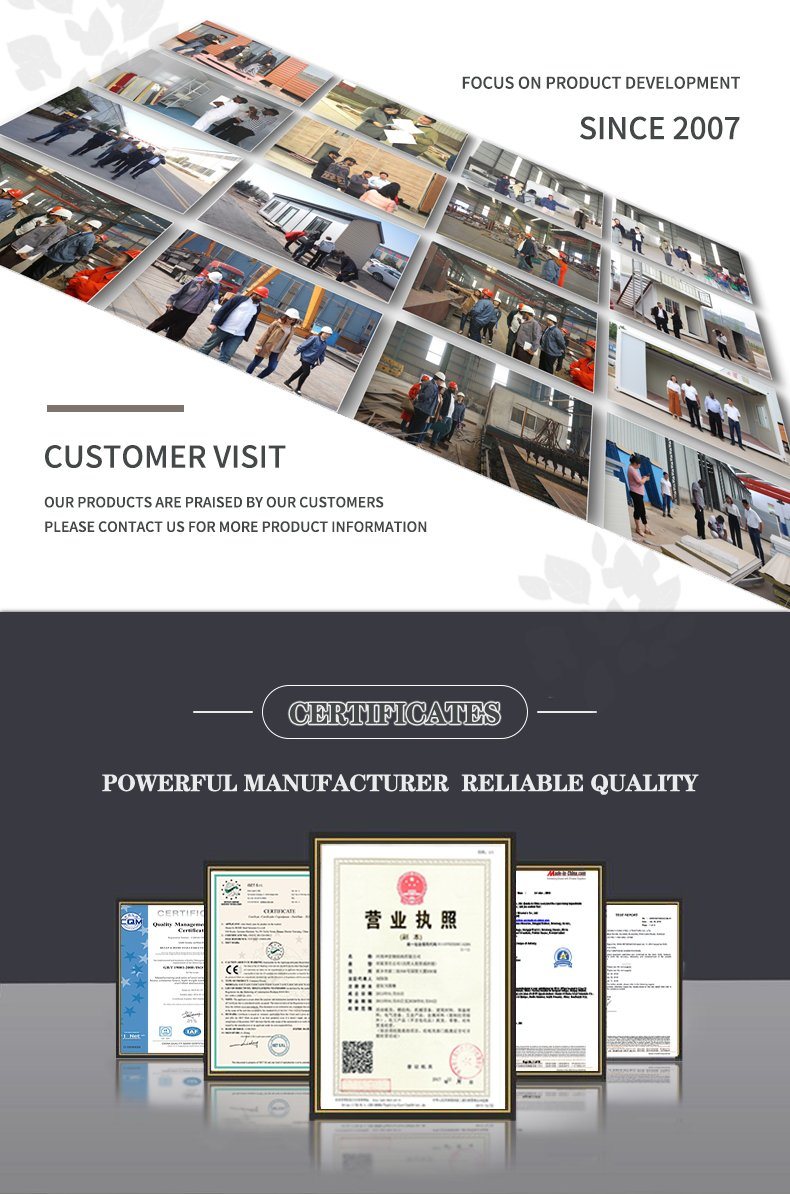 FAQ
1.
Q: How long do you work on the prefabricated house?
A:We are professional, have more than 20 years of experience in manufacturing prefabricated houses.
2.
Q: How to transport?
A: Container house can fit in the shipping container After you use it , If you want to move it from location A to location B, you can lift it on the truck by crane or reassembly it and then move it by truck easily.
3.
Q: Can the house be customized?
A: Yes , the container house can be customized, and if you don't have a house plan drawing, we also can provide you house design according to your request for free.
After-sales service:
K-home promises after-sales service promises to provide after-sales service and maintenance for customers
Provide customers with detailed usage and maintenance manuals
Quality problems occur during using, communicate and solve actively
Committed to building a global network, better service for customers
Regular return visits and maintenance to customers
Any questions, pls send an inquiry to us!